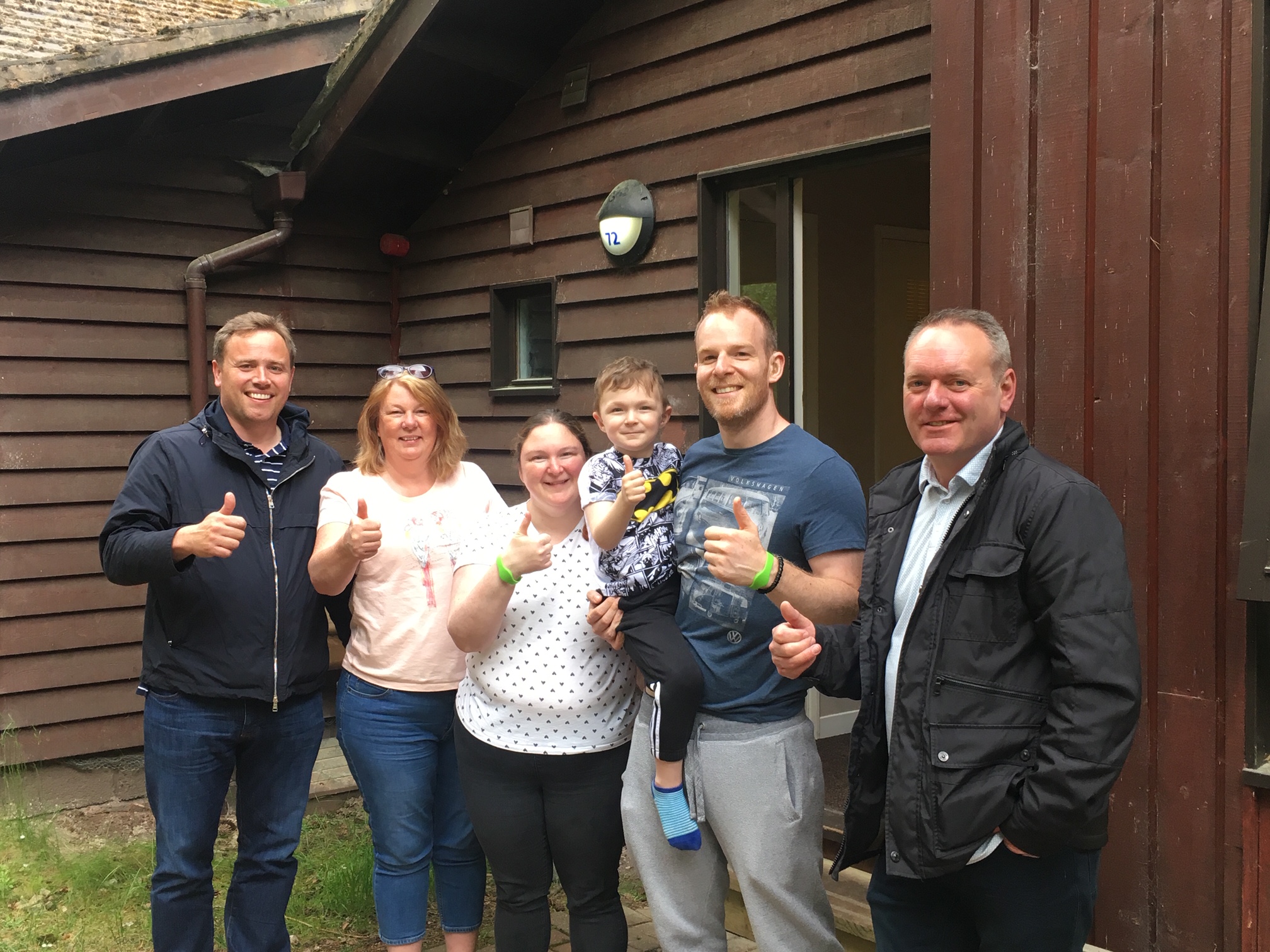 Participants
Four Families
The idea of doing something personal for the families was six years in the making hindered mainly by lack of funding as Hanover Dairies would foot the full cost.
This was the brainchild of Trevor Hanover and Managing Director Tony Baldwin, and over the past few years they saved wherever they could until in a position to put their plan into action.
The plan was a simple one, to send some of the most needy families on a all expenses one week holiday to Centre Parcs including £1,000 spending money.
"It has been a very humbling experience meeting the families when taking them to the holiday park and hearing of how they cope. They are truly inspirational people." Trevor Hanover.
This up and close experience has left a lasting impression on everyone involved and provides the motivation to continue to get involved and help wherever they can.