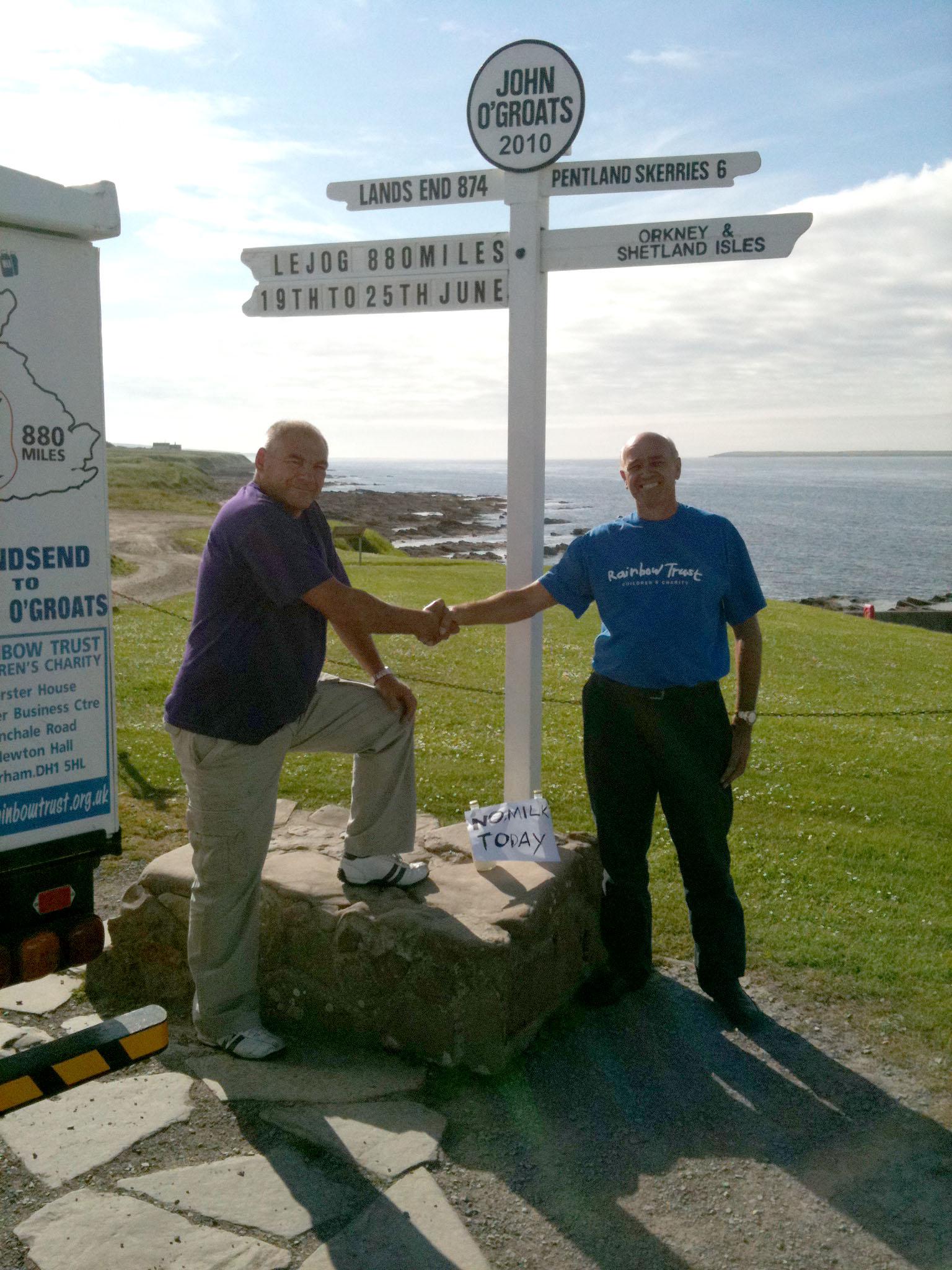 Money Raised
£24,000
Distance Covered
900 Miles
The Longest Milk Round
2010
Another year, another crazy fundraising idea. This summer Trevor Hanover, Paul Doran and Colin Knowles started an epic journey which would see a traditional electric milk float travel the length of the country from Land's End to John O'Groats.
"This was definitely the hardest challenge yet, both physically and mentally. We had to charge the float twice a day and it was not long after we got to sleep for the night that we were back up early hours to start the next leg" Trevor Hanover.
Apologies to anyone who was held up in the traffic while the float made its way up the country, it was for a good cause. This event seemed to have generated more support than previous fund raising events maybe because it was such a unique idea.
The float was charged thanks to the help of farmers and dairymen along the way. The challenge could not have been completed without them. Hanover Dairies would like to thank everyone who took part. This time the team managed to raise £24000 which was an amazing achievement and just shows that there are a lot of people willing to donate their hard-earned money and time to support this very worthwhile charity.