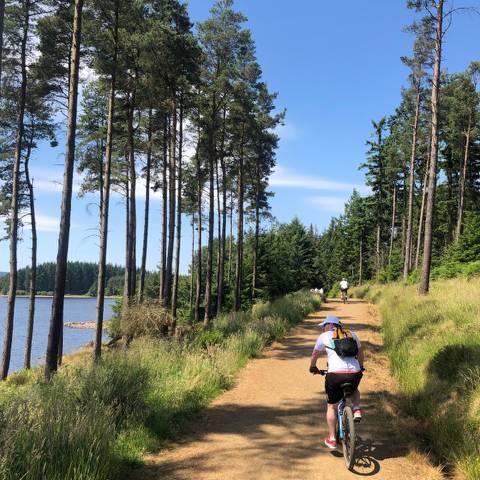 Money Raised
£46,000
Distance Covered
300 Miles
In this challenge Hanover Dairies, in association with Fentimans, the Yorkshire based drinks company, took on 'The Big Cycle' by riding 300 miles from Newcastle to Leatherhead in June to raise funds for Rainbow Trust Children's Charity, which supports families with a seriously ill child.
With help from supporters, Hanover Dairies owner and Rainbow Trust Patron Trevor Hanover, along with colleagues Michael Hanover, Paul Doran and Eldon Robson from Fentimans, raised £46,000 by cycling from the Newcastle based company, to Rainbow Trust's Head Office in Surrey arriving on Friday 29 June.
This ride started at Kielder Water in Northumberland and over the seven days took them around dierent national parks eventually arriving at Rainbow Head Oce in Surrey.
"Currently our training schedule sees us covering 50 plus miles per day on our bikes to ensure we meet the challenge ahead. It's exciting to be working alongside Fentimans for this event and we hope to raise awareness and signicant funds to help support families who have a seriously ill child." Trevor Hanover.