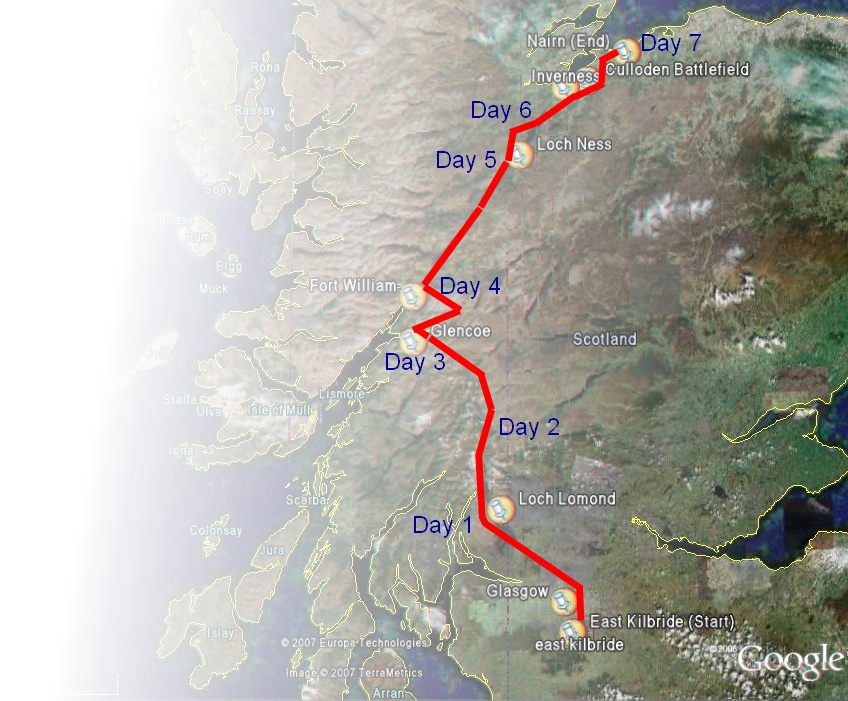 Money Raised
£20,000
Distance Covered
240 Miles
In early 2008 Trevor and team embarked on an ongoing crusade to help those in desperate need.
The chosen cause was the Rainbow Trust an amazing children's charity, who offer respite to the families' of children with a life-threatening illness.
Over the decade, Trevor and team have managed to successfully raise over £280,000 for the trust doing various fundraising challenges. The dedication to this cause was demonstrated in this endurance walk in the highlands of Scotland, that got Trevor admitted into an Inverness hospital with serious injuries to his feet. An ordeal which he has never fully recovered.
The Grand Walk North is from East Kilbride to Nairn via:
• Glasgow
• Loch Lomand
• Rannoch Moor
• Glencoe, Fort William
• The Great Glen
• Inverness and Culloden
The walk was finished just in time to enjoy the Nairn Games.